Daylight Saving Time is a day when people throughout the country get to set their clocks an hour ahead to enjoy another hour of daylight. More hours of daylight mean more hours for play after work, something outdoor enthusiasts don't take for granted. This year, it begins on Sunday, March 8 at 2:00 am.
Danielle Hartnett is a recreational cyclist who also enjoys hiking, camping, outdoor yoga and really anything that has to do with sunshine and fresh air. Her favorite part about daylight savings time is that the extra hour of sunlight is usually cooler than the temperature during the day. "It helps motivate evening activity when the summer sun becomes too much," she said. "Having that extra sunlight when it's a bit cooler out makes it easier to get out and enjoy it."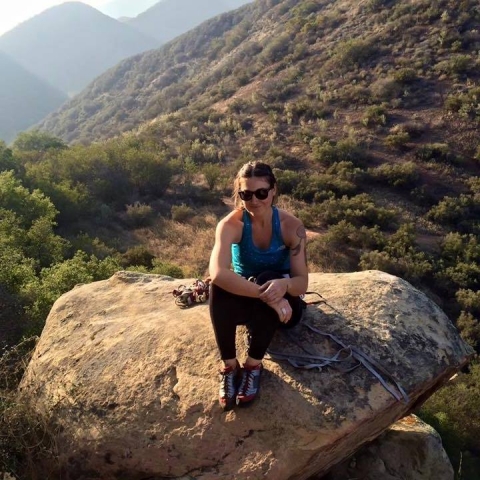 Daylight savings time also marks the beginning of spring. Weather becomes warmer and nature begins to spring forth with life. For people who participate in outdoor activities, this is good news. John Jusayan is a self-employed programmer who works in the Reno area. He is also an avid runner. Because he works from home, Jusayan is able to take time out of his day to go on a run whenever there's daylight. But daylight savings time brings something different to his running experience - life.
"When the weather turns warmer, it just feels different," Jusayan said. "There's more activity, the ambient sounds are a lot better. In the winter, when you go running it's completely silent. In spring and summer, you can hear nature coming alive and it's a lot more fun and exciting."
However, if you're getting ready to jump into running or biking after a season of more sedentary activities, take it slow. "Make sure you're in physical condition to go for a run or a bike ride," says Dr.  Richard Mullins, an orthopaedic surgeon with Great Basin Orthopaedics. "To avoid injury, you're going to need to stretch before a run and warm up using an elliptical for 15 minutes."
Daylight savings time brings more time to enjoy the things you love. This year, make the most out of every extra hour of sunlight you get. It ends Sunday, November 1 at 2:00 a.m. so get out there and get active.
Danielle enjoying the sun in Ojai California.