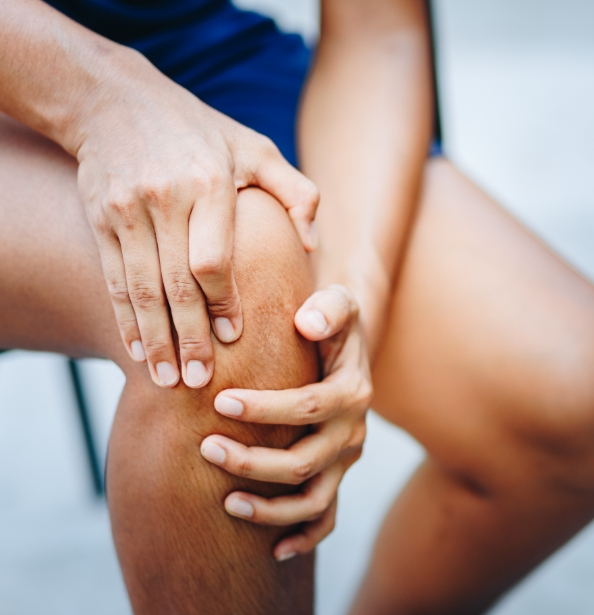 Knee Conditions
ACL tear
Knee arthritis
Knee fractures
Knee osteoarthritis
Knee tendon tears
Meniscus tear
Multi-ligament knee injuries
Osgood-Schlatter disease
Patellar dislocation
PCL tear
Runner's knee
Tendonitis
Knee Treatments
ACL reconstruction surgery
Joint cartilage repair
Knee cartilage transplant
Knee arthroscopy
Knee injections
Knee ligament reconstruction
Knee resurfacing
Knee tendon grafts
Meniscectomy
Patellar Repair
Physical therapy
Total knee replacement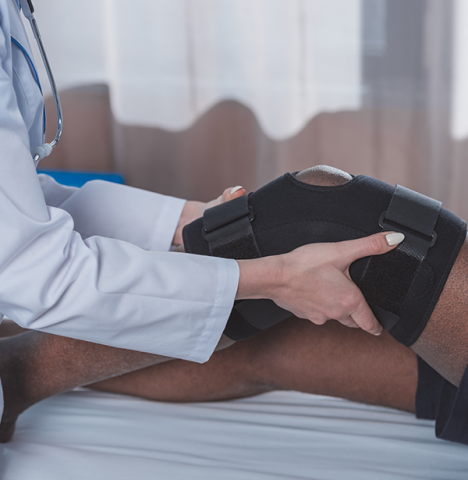 Always professional, courteous and compelling for me, the patient, to do exercises that enhance performance. I am challenged to exercise Amy's list of items so I can get better through each appointment. VG!
I have seen 3 doctors in this office and they are all excellent in their field.
the staff at Great Basin is excellent from the phone, front desk, nurses and x-ray tech. very pleasant to deal with.
I will follow Amy wherever she goes. I relate to her because of her approach, and I trust her judgment and treatment plan(s) without hesitation.
A very efficient run medical facility. Very professional staff who greeted you with a smile and introduced themselves in all interactions with the organization. A model for other medical groups to take notice.
I'm very happy with the doctor and staff and love the nice and big waiting room.
Great care and friendly staff!
Great service. Nice staff. Would recommend to anyone needing knee replacement.
The check-in process was efficient. All the staff members were professional and cordial.
Very professional! Very friendly, helpful and respectful.
I can not thank Dr. Dickens enough!!!! He got my daughter in the following Monday after her injury and then surgery the next day!!! So great full and thankful for him! He did awesome job as well with the surgery! Hardly don't see the scar!
If you live in the Reno area, you just can't do better than Great Basin Orthopaedic. I'm someone with knee problems going way back decades, as well as other orthopedic issues, so I think I know what I'm talking about. Don't settle, get the best, go to Great Basin, or, as they call it GBO. I promise you will be glad you did.
Prompt professional knowledgeable service encountered from all staff members very patient oriented practice. Very pleased with my visit.
Fixed my sons Right Clubfoot with very mininal treatment compared to other doctors recommendations. Minimal serial casting, No surgery, minimal bracing time. And over a year now with No treatment, and His foot looks perfect. Although I felt rushed along, and sometimes dismissed. I cant complain much, as I also felt the doctor did an excellent job, and wasnt there to screw around or put me through the ringer with extra treatments or procedures. Too many doctors out there seem to try and treat Clubfoot, and do more damage than good. Dont go anywhere else for clubfoot treatment.
It was super convenient having PT at the same place as my surgery because they worked together to help me focus on my goals, to know what I could and couldn't do and what my limits were. They were available to answer my questions on the spot, which helped the entire process go faster.
Best ortho doc ever! Dr. Owens has exceptional knowledge and takes the time to communicate clearly and answer all questions. I highly recommend her!
After my great success with Grant after my knee surgery, requested him once again for arthritis issues on both shoulders. While there are still improvements to be made, I feel I have made progress in a very short time, because of Grant's knowledge & skills in his field! Most important, he cares about his patients & listens to their needs! In addition, Grant makes sure his staff follows through with his instructions & gives the same great care! Many thanks & appreciation to Grant & his staff at GBO!!
Gracias por toda la ayuda durante la visita.
Dr. Kieckbusch showed me the x-rays and explained the problem and said when I was ready he would correct the problem. Very good personality and explained it so I understood it. Will definitely go back when I'm ready.
This place is amazing! I am telling everyone I know!
Totally AWESOME STAFF!! You will be glad you used them—you owe it to yourself to check them out, rather than only the HUGE "other" Ortho guys. I tried them both and I am BLESSED that I ended up with GBO. They are passionate about improving your life and helping you fully recover! Six stars out of five, 11 stars out of ten!!
Great care from all levels!!! Excellent care from the emergency room to rehab! Follow-up care will be excellent, also!!! Excellent care, excellent recovery, makes healing much faster, perfect recipe!!!
Amazing office, professional, staff is happy, website is user friendly and the medical expertise is A++! Keep up the great hard work you all do in helping others.
Staff at Great Basin Orthopaedics are so caring.
Great staff, great service. In and out with answers and a plan.